Intwine Connected Gateway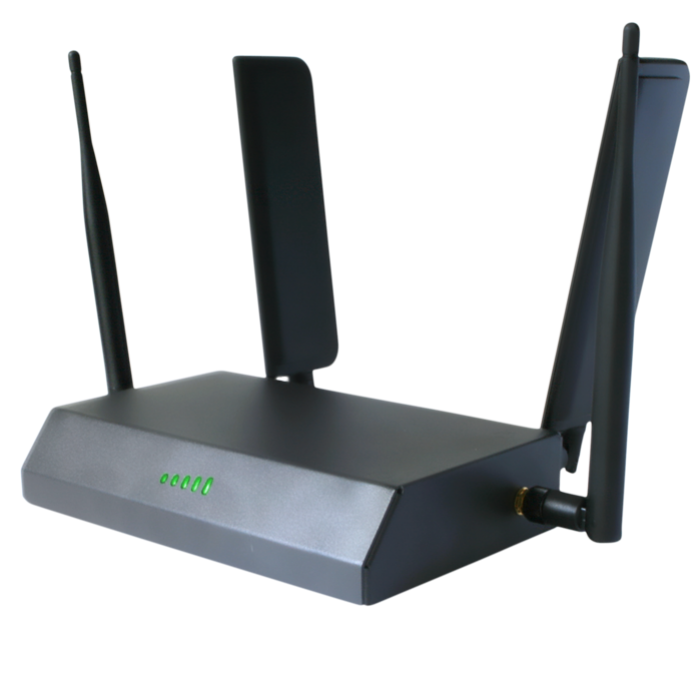 Tech Specs
800MHz processor
Embedded Linux OS
4GB flash memory, 0.5GB DRAM
Network Specs
4G LTE
802.11 bgn
802.15.4 (ZigBee HA 1.2)
Bluetooth 4.0 (BLE)
GB Ethernet
Customizable expansion slot
Hardware
Intwine Development Kit

$725

Intwine Connected Gateway

Included

Intwine Serial Expansion Module

Included

Cellular Activation

Included

Static IP

Included
Services
Monthly Access

$20/month (3 Months Free)

Remote Management Portal

Included

Tier 1 Tech Support

Included

100MB Monthly Data

Included

Additional Monthly Data

$15/GB
Support
Phone/Web Startup Support

Included

Linux OS Dev Guide

Included

Application Framework Dev Guide

Included
The Intwine Connected Gateway is the core of Intwine's technology platform and enables devices to "speak" over a multitude of protocols to a single common platform. The ICG can be used out of the box as a 4G LTE router, and can be customized by users to fit specific applications.
The ICG comes preloaded with a basic Linux distribution and supported standard networking interfaces. The ICG's open Linux development environment, easily configured and customizable Python code, and room for hardware expansion make it the most configurable gateway solution on the market.
Out of the box, the gateway comes with a connection to Intwine's CloudBUS® application servers. Users can choose to leverage this connection for their cloud solution, or 'point' the gateway to their own cloud based applications.
Download ICG Data Sheet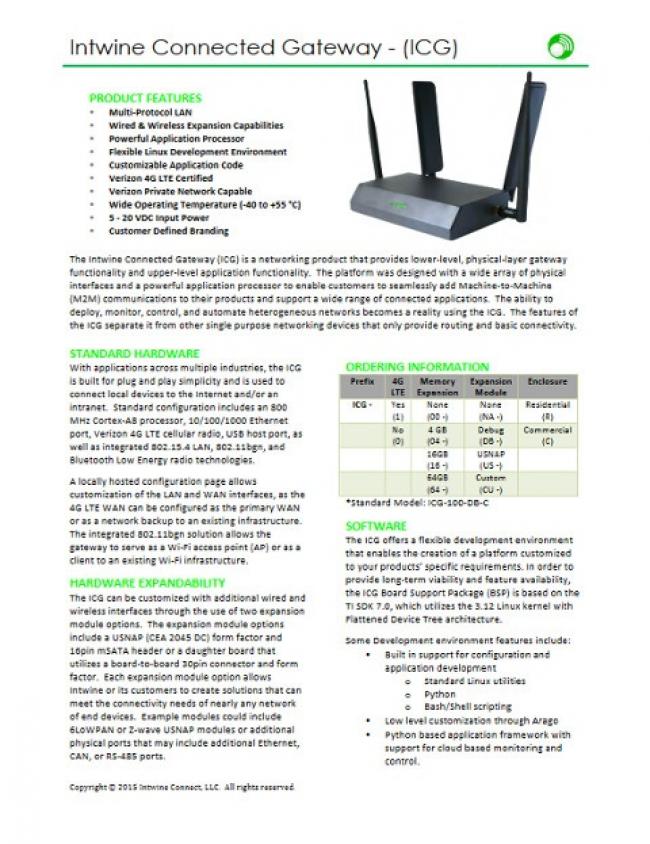 Please fill out the fields below to download:
Download Dev Kit Documentation
Please fill out the fields below to download: