Remote Management Portal
Intwine's Remote Management Portal (RMP) enables users to centrally manage a network of gateways in real time from anywhere in the world. With the RMP, users can quickly deploy and manage fleets of distributed hardware in order to increase productivity, monitor consistency, and gain insights to field location performance or issues from nearly anywhere.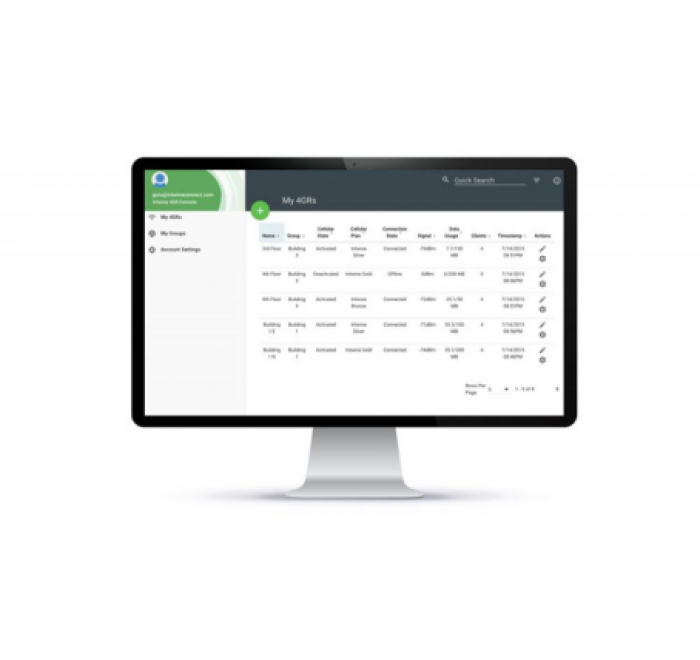 Lower the cost of ownership with real-time network insights.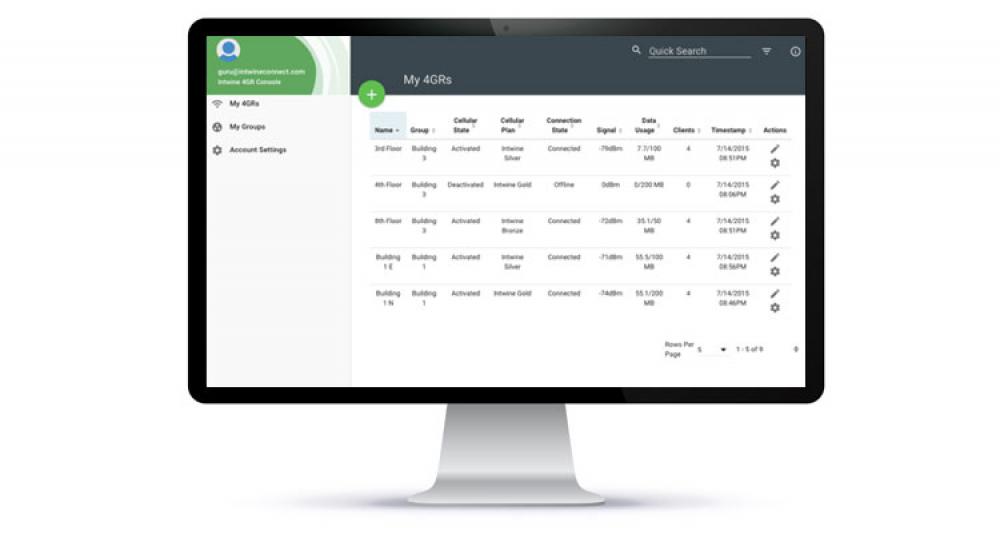 Intwine improves visibility into the network with its Remote Management Portal:
Monitor 4GRs and connected clients
Reduce truck rolls
Increase operational efficiency in customer service
Troubleshoot without onsite IT support
Further prevent disruption of revenue, productivity, and customer experience
Upgrade firmware remotely
Cloud-managed for instant scalability as your network grows
Group devices for batch upgrades and configuration
Manage cellular data and associated costs