Products
Manufacture, Implement, & Support of Reliable Edge Devices
Reliable, Intelligent Solutions.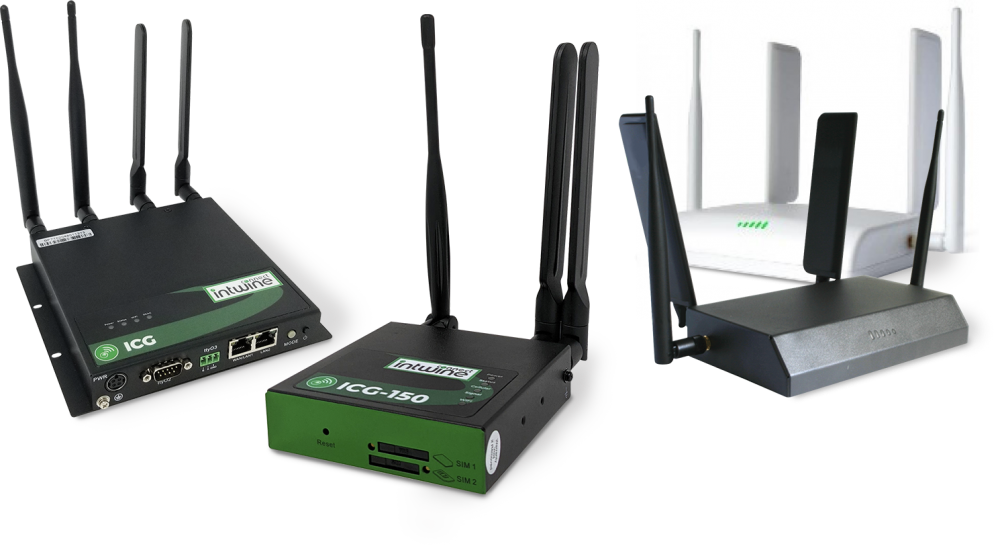 Broadband & IoT Expertise
Intwine designs and manufacturers cellular broadband and LTE gateways and routers, including 4G and 5G. Our engineers geek out on IoT, ML/AI, and other fancy abbreviations like BAM/MAM.
OneTalk by Verizon Expertise
Having implemented over 2000 customers ranging from local dentist offices, restaurants, and salons to major retail chains across North America, Intwine Connect's excellence has earned strategic partner excellence with Verizon. Verizon Wireless and their customers appreciate that Intwine has in-house engineering staff, guides the client from sale to implementation to support.
LTE Internet
With advances in cellular tech and flexibility, Intwine's tech integrates with cellular carriers (Verizon, T-Mobile, AT&T, etc.) to offer primary or backup internet for small & medium business properties and franchises. Our proprietary, secure web app allows for easy device management and monitoring.
The Intwine Telecom Bundle
Pairing well with OneTalk, the Intwine Telecom Bundle offers flexibility to meet each business customers needs. It is this solution bundle coupled with service excellence that has been a winning combination for VOIP/OneTalk implementations time and time again.
POTS Replacement
Fax Services
Extended Voice Services
Toll Free Number Service
Advanced Call Features Suite
Voicemail to Email
Building Integration Services
Overhead Paging
Door Entry
Professional Engineering or Installation Services
Some clients have custom needs, and we work them to solve their connectivity challenges
Intwine Connect is highly respected in the industry and we love to "connect" with our clients (Yes, pun intended.)
Give us a call today at: 1-844-446-8946
or
Book A Demo